Anne Lataillade, famous blogger from Papilles et Pupilles, met Roland Quancard in Carbon-Blanc (where his company's headquarters is located). His wine, Cheval Quancard Réserve 2015, was awarded an "Oscar des Bordeaux rouge 2017".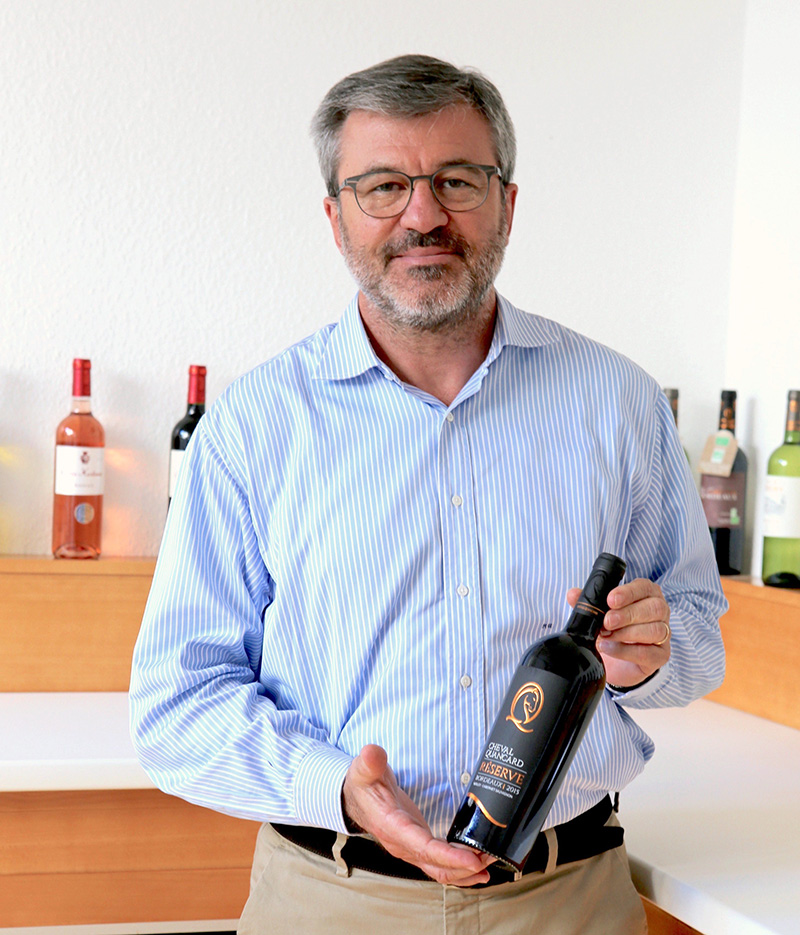 Bonjour Roland, you are the 6th generation of Quancard at the head of the company, settled in 1844. Is it your choice or a duty ?
My choice ! My parents let me free to choose my carrer, my grandfather almost did ;). Until graduation, I was interested in becoming a lawyer but I eventually went to a Business School. After a few jobs, I finally joined Cheval Quancard. Joining a family business is like taking orders, it is not always easy to quit but I've never regretted. I must say I have been in the wine industry ever since I was a child. My entire childhood was nestled in vines. During summer holidays, we spent at least one month at the family estate, Château de Terrefort. I have wonderful memories from that time. I remember worldwide grape-pickers. We slipped over to hear them singing at night.  
You are a merchant and a vintner. Did your job change compared to your grandfather's ?
It evolved, and not just technically. At the time, it was easier to make a difference between the winemaker and the wine merchant. The winemaker was producing wine and the merchant was selling it. Today, there is a thin line between the two of them.
What's the merchants' role today, what do you think about their job ?
There's many styles of wine merchants. It can be quite simple with a forwarder who only sells wines. You can also be in charge of more complex tasks such as bottling (for you or someone else), aging or the marketing.
At Quancard's, we are proud to be wine merchants, in the broadest sense of the term. Our storage can reach up to 10 million bottles and we only market them when we think they're enjoyable. We brand our products and are deeply committed. We want people to recognize our expertise and identify our brand. Our logo is deliberately a seal of quality ; it's a signature on our wines and a leading benchmark for consumers. This is why we just rebranded Quancard in a modern and dynamic way, with a greater impact.
How would you described the "Quancard style" ?
We've been focussing on quality for a very long time. We position our products on an upper-intermediate market's segment thanks to balanced and AOCs friendly wines. 
Where do you sell your wines ?
At Quancard's, we do known it's a bad idea to put all your eggs in the same basket. This is why we are both merchants and winemakers, we sell both in France and abroad, through traditionnal distribution but also in hypermarkets and supermarkets.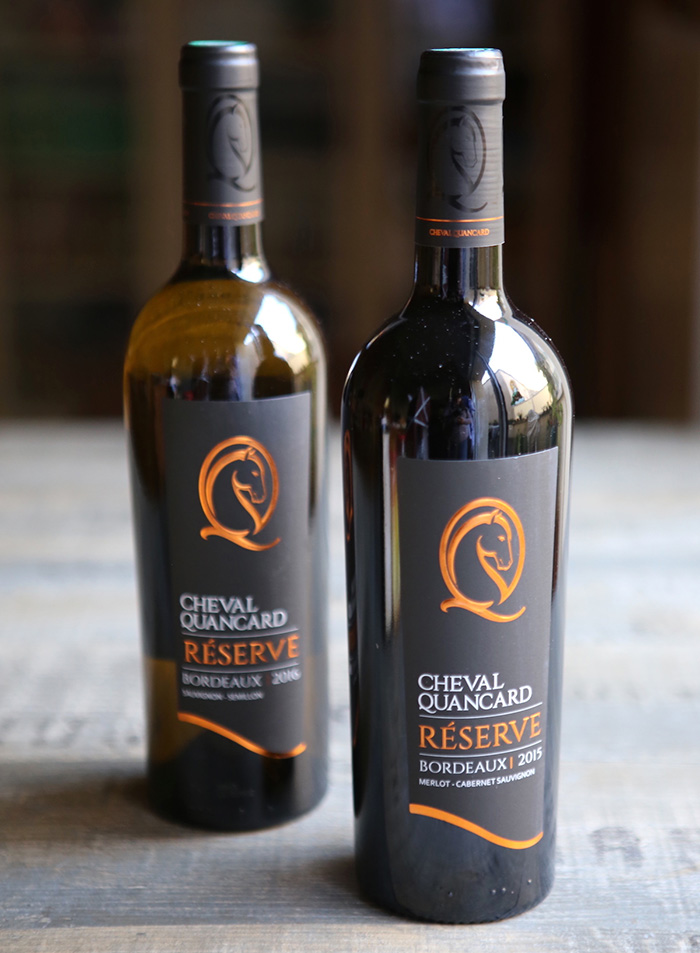 You travel a lot, what do you think about the current Bordeaux bashing ?
It is unfair but fortunately, I think the worst is behind us. It's not always simple to explain this disenchantment.
There's certainly the factor price. But it only concerns the Grands Crus Classés and to me, they are more about luxury than wine. Most consumers think Bordeaux rhymes with Grands Crus Classés but it's only 5% of the local production. The range is wider, richer, with an entry-level price of a few euros. Bordeaux, broadly speaking, offers excellent value for money.
Then, everybody thinks Bordeaux wines are "complicated" : not at all. You just need to remember that we produce more Cabernet on the left bank of the estuary meanwhile right bank is the land of Merlot. It is already a good reference point.
And finally, we use to hear that Bordeaux wines need to age. Some Grands Crus need to, right, but it also exists lots of wines you can drink in their youth. And no need to be a connoisseur. You just have to enjoy.
In short, it's not so complicated in Bordeaux !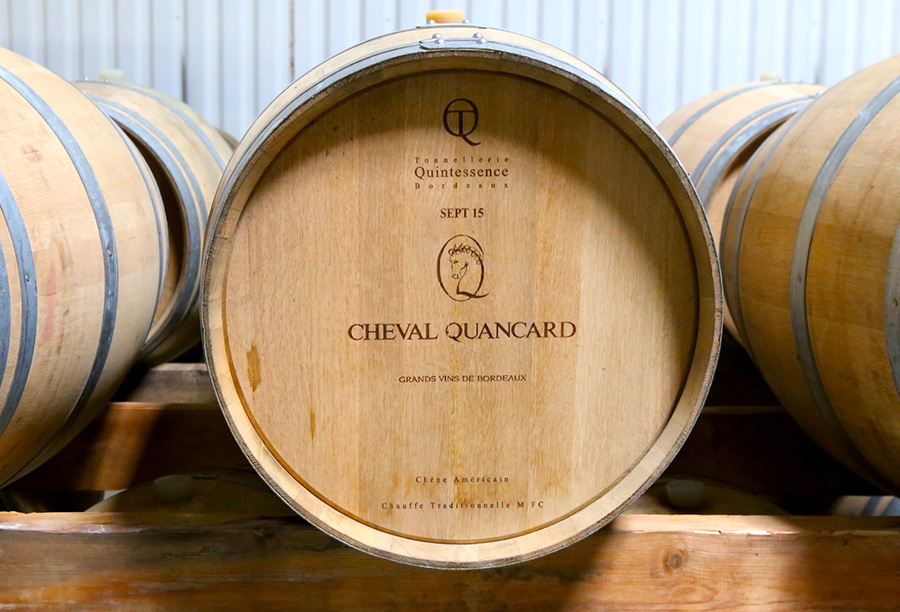 A few more questions… Tit for tat :
Bordeaux red or Bordeaux white  ?

Red, because of the extensive range.
Rosé or clairet ?

Clairet, for sure. I hope Bordeaux will succeed in reimposing its own rosé style, more vinous, darker.
Cork or screw cap ?
Cork. French wine consumers still have difficulty accepting screw caps.
Arcachon or Cap Ferret ?
Cap Ferret. We own a family house located on the avenue Merlot à La Vigne 😉 It is not something that can be made up !
Philippe Etchebest or Gordon Ramsay ?

I'd rather say Gordon Ramsay, my wife is English.
Lamproie or shad ?

Lamproie. By the way, I recently ate a lamproie à la Bordelaise with white wine instead of red and it was excellent.
Cannelé or dune (a crunchy chou with a light cream inside) ?

Cannelés ! They must be crisp on the outside and soft on the inside.
Facebook or Twitter ?

Neither of them. I'm not really into social media. We recruited someone to handle it, within the company. Our new website will be online in a few weeks.
To conclude, a wine word ?

I will give you two words : warmth and enjoyment.
Enregistrer
Enregistrer
Enregistrer
Enregistrer
Enregistrer
Enregistrer