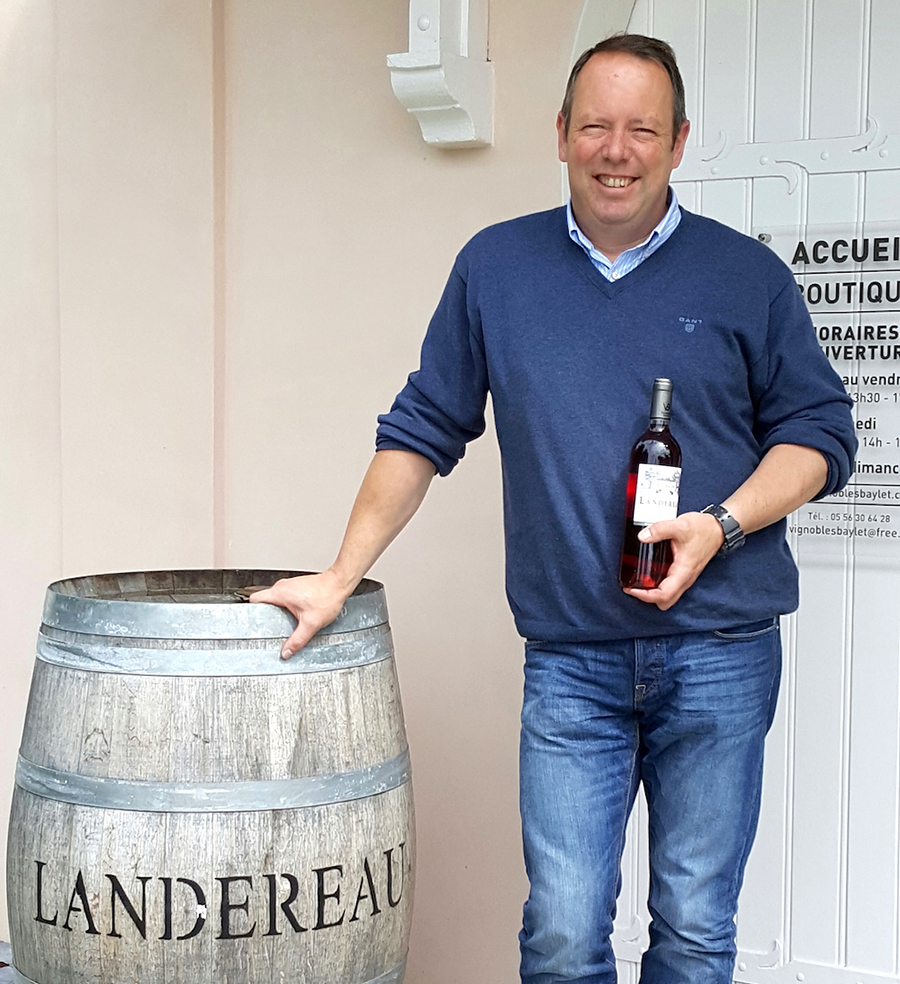 Bruno Baylet – Château Landereau
« I wanted to learn a bit more about this man whom the parents were winemakers in Sadirac», Anne.
Bruno, did you wish to take over your grandfather and father's business?
Not at all, but one day I did get the chance to taste a Château Cos d'Estournel 1971 from my grandfather's cellar. I was a teenager and that's what changed my life. It is THE wine that made me love wine. After finishing my baccalaureate in science, I then studied business management, oenology and viticulture for four years to be capable to run a winery. To be able to welcome me to the property, my father had to expand the business by buying the Château opposite called l'Hoste Blanc.
I was in charge from 1988 and today the property contains 80 hectares plus 8 in farm rent and converts into wine, mainly some red but also white, rosé, clairet and even Syrah.
Half of my production is commercialized in France, mainly in cafés, hotels and restaurants with specialized packaging such as 37.5cl bottles or 50cl bottles. 40% of the production leaves the property to be exported in about fifteen different countries. What's left, is sold to direct customers at the property or at trade fairs.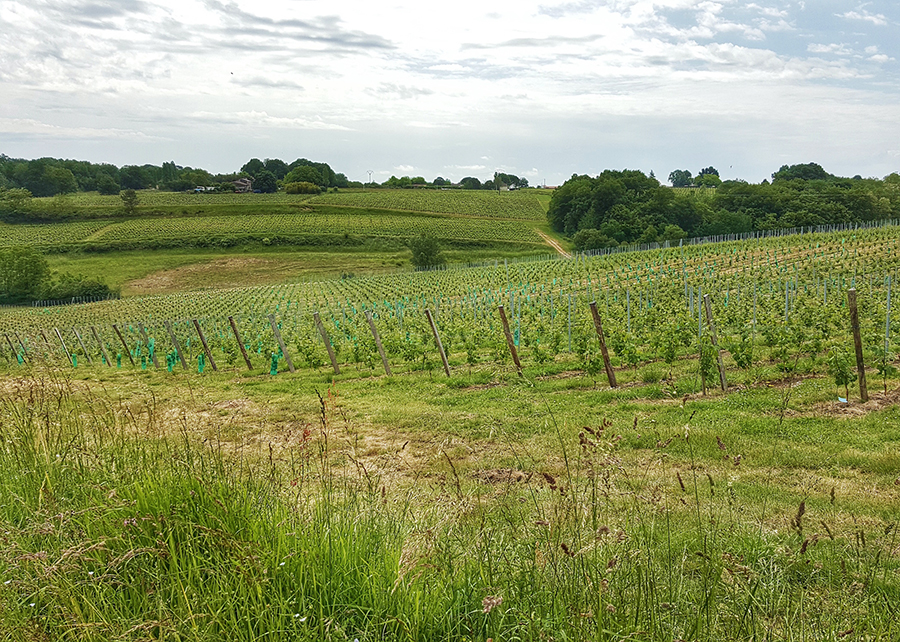 Why this passion for clairet?
I find that this wine is really the perfect match. It's a gastronomic wine that goes with any meal, from meat and fish to a fresh salad or even a curry. Plus clairet is typically Bordelais.
What do you look for in a clairet?
It is a balanced wine with a pleasant red berry nose (raspberry, cranberry) with a touch of floral and mineral aromas. Once in the mouth, it's very tender and full bodied with a lot of character. This wine is extremely aromatic but not sickening. It mustn't be too dry and boast freshness.
How would you describe your clairet?  
Very fresh, fleshy with rich aromas.
Could you give us some tasting advice?
Clairet must be consumed chilled at 9 or 10 ° C. It can cope with a bit of heat because of the lack of acidity, but I advise you to drink it chilled. You may keep a bottle of clairet for 2 to 3 years, but to be on the safe side, it is better to consume it rapidly.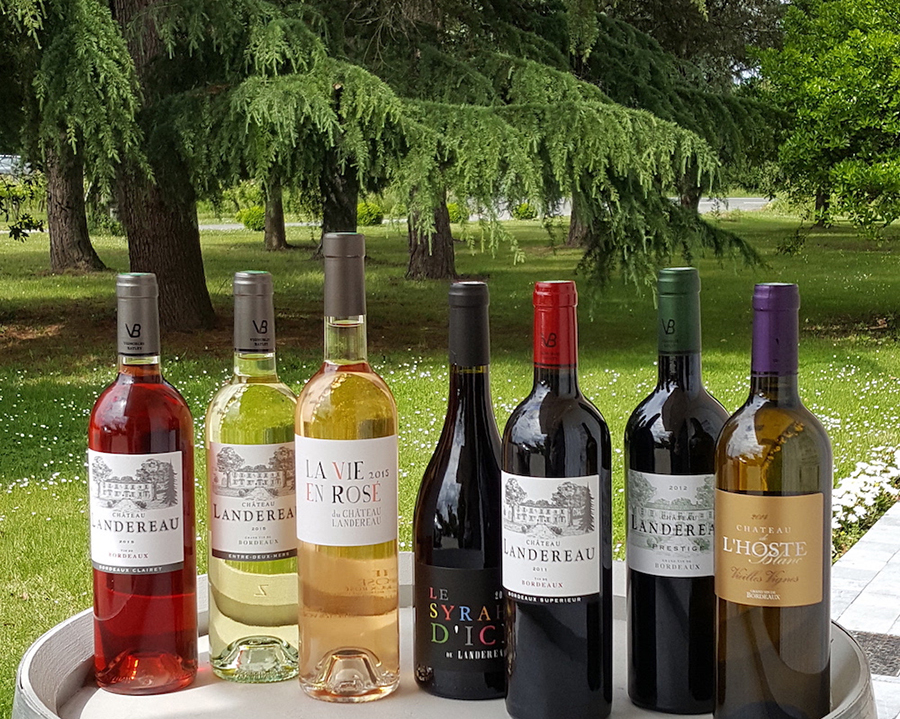 Bruno's portrait in a few questions:
Red or white: I love whites but I end to drink too much of it, so I'm going to say red.
Clairet or rosé: Clairet but also amateur of a very nice rosé.
Cork or screw lids: Cork without a doubt. We work with many restaurants and you can't get better than the pop of a cork.
Blended wines or single variety: Blended without hesitation. I do often try single variety wines to learn more about their typicity but blending is also safer when it comes down to the weather changes or the harvest. We can also blend different vintages to get a greater quality.
Bottles or bag in box: Bottles. I'm not a great fan of the bag in box because this would mean adding more sulphites to the wine.
Girondins (soccer team) or UBB (rugby team): Well, I did support Girondins but going for UBB now.
Arcachon or Cap Ferret: Cap Ferret but in low season. Especially Andernos. I just love this place and I go every year to the Cabanes en Fêtes.
Facebook or Twitter: Facebook for the property, but I can say I was rather proud to read Neal Martin's tweet about Château Landereau blanc.
A wine word: I will give you my definition of a good wine: It doesn't matter if it's a grand wine or not, as long as your glass asks for more.
Thanks Bruno (and Hélène) for having us. It was very interesting !
Château Landereau
6 Route Départementale 671,
33670 Sadirac